National Peanut Butter Lover's Day
Today is National Peanut Butter Lover's Day! This is a day dedicated to peanut butter and all those who love it. I could eat peanut butter every single day, but I'm sure my waistline would disagree.
Here's a few of my favorite peanut butter recipes:
Did you know you can make your own peanut butter? Alton Brown has a pretty
simple recipe
on the Food Network website. I've tried once and it's pretty darn good.
Love Pad Thai? Check out Pampered Chef's
Chicken & Sweet Potato Pad Thai
. This is my favorite version!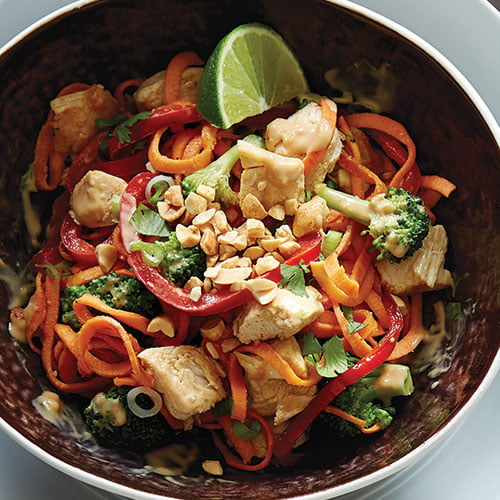 Can't forget the desserts! What goes well with peanut butter? Chocolate and caramel of course! Check out
Peanut Butter Caramel Bars
from Taste of Home.